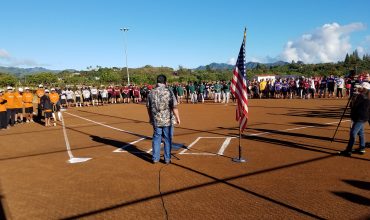 The small Garden Island has one of the largest senior softball organization on the Hawaiian islands. For it's size, the Kauai Senior Citizens Softball Association host 15 teams playing from January through July, culminating with the State Finals in August.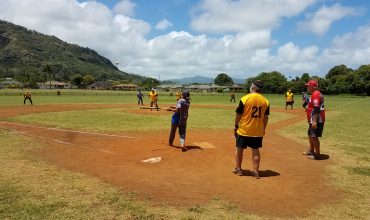 The standard playing ball is a 14-inch softball—Hawaii standard ball. Eligible players range from age 60 to 75+. Games are on Saturday mornings on fields in Lihue, Hanamaulu, Hanapepe, Kaumakani, Eleele, Wailua Houselots, Puhi, and Kapaa.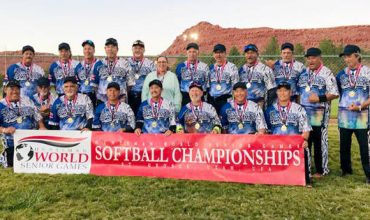 Many teams travel to play tournament on the mainland. Several teams have medal at the Senior Games in Utah.
| | | |
| --- | --- | --- |
| Rookies | 21 | 1 |
| Barteks | 20 | 3 |
| Imi'Ola | 19 | 4 |
| Gents | 18 | 4 |
| Lihue A's | 14 | 9 |
| Bushwackas | 12 | 11 |
| Kawaihau | 11 | 12 |
| Makos | 12 | 11 |
| Solid Steel | 11 | 12 |
| Hillsiders | 4 | 20 |
| Legends | 4 | 20 |
| West Kauai | 2 | 21 |
| Kuku's Aces | 1 | 22 |
Latest Results
Game Score Updates
July 8, 2023
Imi'Ola 21 Bushwackas 9
Gents 1 Kuku's Aces 0 (forfeit)
Lihue A's 20 West Kauai 7
Barteks 22 Kawaihau 10
Makos 17 Solid Steel 3
Legends 21 Hillsiders 13
KAUAI SENIOR SOFTBALL 70s DIVISION
July 7, 2023
Tsunami 16 Ahukini Wharf Rats 14
Ele Makule 22 Na Koa Kupuna 12
ELE MAKULE 8-0
TSUNAMI 6-4
KOLOA CANE CUTTERS 4-4
AHUKINI WHARF RATS 3-6
NA KOA KUPUNA 0-7
Latest Results
Friday 70s League at Isenberg