On March 16, Russell Wellington, Parks County of Kauai, just informed me that the Kauai parks were shut down for both practices and games for the next 60 days. This includes anything involving 10 or more people. Changes will occur as situations warrant. After 60 days, and into the August State Tournament was up for speculation. I shared that May 1 was our decision day for hosting the Hawaii State Senior Softball Tournament.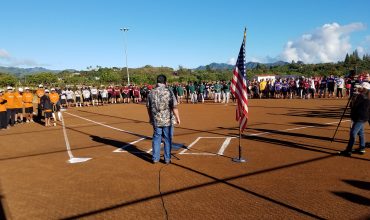 The small Garden Island has one of the largest senior softball organization on the Hawaiian islands. For it's size, the Kauai Senior Citizens Softball Association host 15 teams playing from January through July, culminating with the State Finals in August.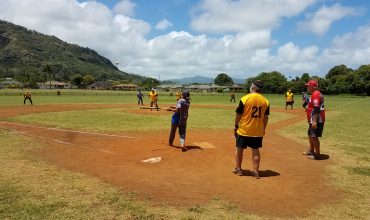 The standard playing ball is a 14-inch softball—Hawaii standard ball. Eligible players range from age 60 to 75+. Games are on Saturday mornings on fields in Lihue, Hanamaulu, Hanapepe, Kaumakani, Eleele, Wailua Houselots, and Kapaa.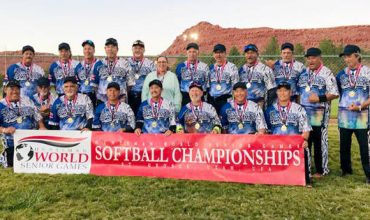 Many teams travel to play tournament on the mainland. Several teams have medal at the Senior Games in Utah.
Gents 8-0
Rookies 8-0
Barteks 7-1
Ohana Rebels 6-2
Aloha Kia Lihue A's 6-2
Kawaihau 5-3
Ohana 5-3
Solid Steel 3-5
Da Kruzers 2-6
Islanders 2-6
EK Legends 2-6
Hillsiders 1-7
West Kauai 1-7
Kuku's 0-8
Latest Results
March 14 Games
Rookies 18 Da Kruzers 8
Ohana Rebels 6 Keonimana Gents 19
Solid Steel 1 Aloha Kia Lihue A's 11
West Kauai 2 Kawaihau 14
Barteks 12 Islanders 0
Hanamaulu Hillsiders 8 OHANA 20
EK Legends 18 Kuku's Aces 1